Life Insurance in Pittsburgh, PA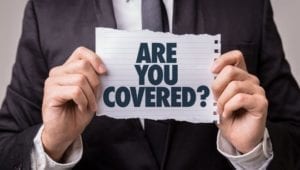 As you grow older, it's important to plan for your family's future financial needs. However, preparing for your passing is not an easy task. The truth is that life is not always predictable. We do not know what the future holds. That's why Riverfront Financial offers comprehensive life insurance in Pittsburgh, PA. We want to make sure you provide for your family no matter what stage of life you are in.
Ensure your family and beneficiaries live comfortable lives when you pass away by coming to us to help you put the right policies in place.
WHY IT'S IMPORTANT TO HAVE INSURANCE
Regardless of your age, occupation, or income, it's essential to carry some form of life insurance. Ideally, the value should be enough to provide your loved ones with the same financial lifestyle after you pass away. The death benefit if invested properly could serve as an income replacement tool. It helps your family meet many important financial needs, such as immediate funeral costs, continuous daily living expenses, and future education expenses. Life insurance helps bridge the gap between the financial needs of your dependents and the amount available from other sources.  Additionally, there is no federal income tax on the death benefits.
Whether you are single, newly married, married with children, or retired, there are policies designed to fit every stage in life.  Riverfront Financial helps you decide what type and how much life insurance is best for you. To determine the best insurance or combination of plans, schedule a consultation with us today.
Two ways to get coverage: Term and Permanent Life Insurance
Term Life Insurance
Term Life Insurance can provide the most amount of coverage for the least amount of premium. Term policies contain no cash value and are typically designed to cover a death benefit only. The premiums may be level for the first 10, 15, 20 or 30 years, depending on the policy selected. However, after the level term period, premiums go up significantly and increase annually.
Whole Life Insurance
Whole life insurance provides affordable permanent protection for your family and has a savings component that builds cash value. Whole life insurance provides a guaranteed death benefit to protect your family. It offers a guaranteed premium structure, which means your premiums will never increase but may be reduced or eliminated. It builds cash value that can only increase over time. It also offers dividends. When dividends are declared, they may be credited to your policy, further increasing the cash value and death benefit. Whole Life provides the extra security of guaranteed protection, and it includes the element of guaranteed cash value accumulation as well as several living riders for extra protection.
Universal Life Insurance
Universal life is a flexible premium, an adjustable life insurance product that allows you to adjust features as your financial priorities and needs change. Universal life policies may contain a cash value based upon current interest rates as well as several living riders.
Indexed Universal Life
Indexed universal life is a version of universal life that combines death benefit protection with the opportunity to grow cash value through an account that credits interest based upon the upward movement of stock market indexes – without the risk of investing directly in the market. The Index Account features a zero percent floor which guarantees your account won't earn less than zero percent due to poor market performance.
Long-Term Care Insurance
Long-term care insurance (LTC) is a term that describes a variety of services in the area of the health and personal care of a person who is chronically ill or disabled. This type of policy allows you to safeguard and keep control over your assets if you should need medical assistance in the future.
Long-Term Disability
Once the short-term disability benefits expire (generally after three to six months), the long-term disability policy pays the disabled employee a percentage of his/her salary depending on your policy. The employee will then receive benefits for a predetermined period or until that age of 65.
Contact us today to schedule your a free review of your families life insurance policies!
Life insurance policies have terms under which the policy may be continued in force or discontinued. Current risk rates and interest rates are not guaranteed. Therefore, the planned periodic premium may not be sufficient to carry the contract to maturity. For Indexed Universal Life policies, the Index Accounts are subject to caps and participation rates and in no case will the interest credited be less than 0 percent. The product does not offer an investment in the market or a particular index. The policy's death benefit is paid upon the death of the insured. The policy does not continue to accumulate cash value and excess interest after the insured's death. Please refer to the customized illustration provided by your agent for additional detail. Loans or withdrawals, if taken reduce the death benefit. Please consult with your representative before taking a withdrawal or loan.
Guarantees are based on the claims paying ability of the issuing insurance company.